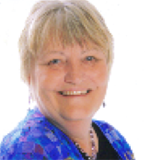 P. Kay Lund, PhD, Director of Division of Biomedical Research Workforce
Dr. Lund joined NIH in 2015 after a career in academia including appointments at the Massachusetts General Hospital, Harvard Medical School and University of North Carolina at Chapel Hill, where she was an exemplary teacher and mentor. Dr. Lund has mentored large numbers of biomedical researchers from undergraduate students to faculty including PhD, MD, and DVM scientists. Dr. Lund has published widely in her scientific discipline, has written articles about broadening definitions of career outcomes for PhD scientists and has received awards for mentoring, advancement of women, and research. Since joining NIH, she has focused on and contributed to programs and policies to enhance training, career development, and diversity of the biomedical research and clinician scientist workforce.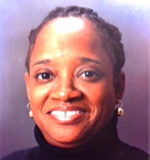 Lisa Evans, JD, Scientific Workforce Diversity Officer
Prior to coming to the NIH, Ms. Evans served as the External Compliance Manager for the Office of Diversity and Equal Opportunity at the National Aeronautics and Space Administration (NASA), and as the lead Civil Rights Analyst on Title VI of the Civil Rights Act of 1964, in the Office of the Secretary of the Department of Health and Human Services. Ms. Evans received her BA in Political Science and Black Studies from Amherst College, and her JD from Columbia University School of Law, where she was a Charles Evans Hughes Fellow and an Earl Warren Legal Scholar. Ms. Evans entered the Civil Rights Division of the Department of Justice (DOJ), through the highly competitive Attorney General's Honors Program in 1994. She was a litigator in the Educational Opportunities Litigation Section for six years, brought the first linguistic access case in the Civil Rights Division, and worked on the trial team that integrated The Citadel, the formerly all-male military academy in South Carolina. Ms. Evans also represented DOJ on an Executive Branch task force on affirmative action in education and provided advice to sister agencies.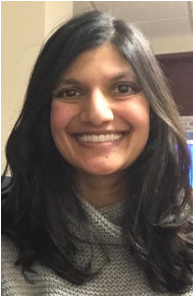 Pritty Joshi, PhD, Health Science Policy Analyst
Pritty Joshi completed her undergraduate studies in genetics at Texas A&M University and received a PhD in genetics and molecular biology from Emory University. She joined NIH in 2011 as an AAAS Science & Technology Policy Fellow at the National Cancer Institute, where she served as the policy liaison for The Cancer Genome Atlas Program Office. In 2013, she joined the Office of Extramural Research (OER) where she oversaw evaluations of trans-NIH policies and co-coordinated the office's responses to inquiries from the Department of Health and Human Services and Congress. She recently joined DBRW and hopes to utilize her experience in data analysis, evaluation, and communication to inform the development and implementation of policies that address the needs of the biomedical research workforce.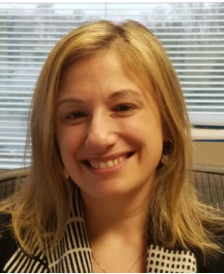 Shoshana Kahana, PhD, Senior Advisor and Training Policy Program Officer
Dr. Shoshana Kahana joined the Division of Biomedical Research Workforce (DBRW) in OER as the Training Policy Program Officer in 2017. Since 2008 Dr. Kahana worked at the National Institute on Drug Abuse (NIDA) where she was a Health Scientist Administrator and most recently, Acting Deputy Branch Chief. At NIDA, Dr. Kahana managed an extensive grant portfolio, with a focus on treatment development and health services research. She has considerable expertise in program planning and evaluation and recent involvement in the NIH Next Generation Researcher Initiative. Dr. Kahana has a leadership role in program and policy aspects of research training and research career development and contributes to the evaluation of NIH policies and programs to grow and sustain the biomedical research workforce.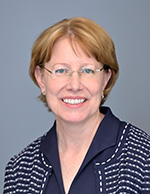 Jennifer Sutton, MS, Extramural Program Policy and Evaluation Officer
Since joining the NIH in 2000, Ms. Sutton has held positions at the National Cancer Institute, the National Center for Complementary and Integrative Health, and served as the Acting Director of the NIH Office of Evaluation. Earlier in her career, Ms. Sutton was a study director at the National Academy of Sciences, where she oversaw an NIH-sponsored study of the biomedical and behavioral research workforce. Prior positions also included the Association of American Medical Colleges, where she focused on research policy issues of interest to medical schools and their faculty. Ms. Sutton is the author of a number of papers on the research workforce, and her work has been recognized by several NIH Director's Awards. She is a graduate of Mount Holyoke College and Harvard University, where she received a master's degree in health policy from the School of Public Health and studied science policy at the Kennedy School of Government.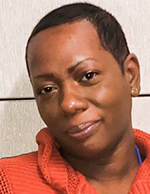 Tracy Dowtin, contractor
Ms. Tracy Dowtin provides program support to the Division of Biomedical Research Workforce. Ms. Dowtin supports various programs and initiatives managed by DBRW. She uses her professional administrative management experience to support the Early Stage Investigator (ESI) Extension Committee and manages the Career Development, Fellowship, and Training Funding Opportunity Announcement Points of Contacts lists on NIH's Grants and Funding website. Tracy is currently pursuing/completing her Bachelor's Degree in Psychology.