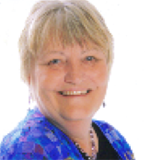 P. Kay Lund PhD, Director of Division of Biomedical Research Workforce
Dr. Lund joined NIH from a career in academia including appointments at the Massachusetts General Hospital, Harvard Medical School and University of North Carolina at Chapel Hill, where she was an exemplary teacher and mentor. Dr. Lund has mentored large numbers of biomedical researchers from undergraduate students to faculty including PhD, MD and DVM scientists. Dr. Lund has published widely in her scientific discipline, has written articles about broadening definitions of career outcomes for PhD scientists and has received awards for mentoring and advancement of women.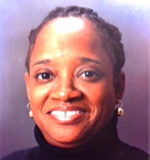 Lisa Evans JD, Scientific Workforce Diversity Officer
Prior to coming to the NIH, Ms. Evans served as the External Compliance Manager for the Office of Diversity and Equal Opportunity at the National Aeronautics and Space Administration (NASA), and as the lead Civil Rights Analyst on Title VI of the Civil Rights Act of 1964, in the Office of the Secretary of the Department of Health and Human Services. Ms. Evans received her B.A. in Political Science and Black Studies from Amherst College, and her J.D. from Columbia University School of Law, where she was a Charles Evans Hughes Fellow and an Earl Warren Legal Scholar. Ms. Evans entered the Civil Rights Division of the Department of Justice (DOJ), through the highly competitive Attorney General's Honors Program in 1994. She was a litigator in the Educational Opportunities Litigation Section for six years, brought the first linguistic access case in the Civil Rights Division, and worked on the trial team that integrated The Citadel, the formerly all-male military academy in South Carolina. Ms. Evans also represented DOJ on an Executive Branch task force on affirmative action in education and provided advice to sister agencies.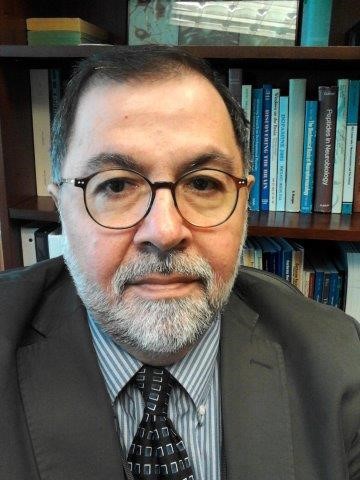 Henry Khachaturian, PhD, Extramural Program Policy Officer
Dr. Khachaturian received his BS and MS degrees in biology and chemistry from the State University of New York at Brockport. He received his Ph.D. in Anatomy (neuroscience) from the University of Rochester, School of Medicine. After postdoctoral work, he joined the faculty of the University of Michigan Medical School as research investigator in the Department of Psychiatry. He then moved to the University of Tennessee, where he was Assistant Professor of Neurobiology and Anatomy. Dr. Khachaturian has held positions at the National Institute of Mental Health, the National Institute of Neurological Disorders and Stroke, and the Office of the Director, NIH. For his dedication to the NIH and public service, Dr. Khachaturian has received numerous awards, including four NIH Director's Awards.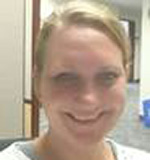 Kristen Kirkham, Program Specialist, Office of Extramural Programs
Mrs. Kirkham is a Program Specialist in the Office of Extramural Programs (OEP) within the Office of Extramural Research (OER). She has been at the NIH since Oct 2003 getting her start with the National Heart Lung and Blood Institute's Animal Program Division. While at the NHLBI she provided office management and program support to the Animal Program Director, the NHLBI Murine Phenotyping Core, and Large & Small animal Surgery Cores, supporting a staff of 20+ until February 2016. She started a detail within OEP in October 2016 and came aboard as a full time employee in February 2016. Her position with OEP is to provide program support to the Division of Biomedical Research Workforce, the Division of Special Programs, the Division of Scientific Programs, the Research Integrity Liaison, the Human Subjects Protection office, and serve as back-up to the OEP Director and provide other support to office staff as assigned.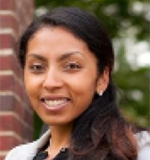 Marguerite Matthews, PhD, AAAS Fellow
Marguerite Matthews received her BS in biochemistry from Spelman College, and PhD in neuroscience from University of Pittsburgh. She has postdoctoral experience at Oregon Health Science University, and has served as program director for OHSU efforts to enhance diversity among postdoctorates. She has extensive science outreach experience to students from underrepresented backgrounds.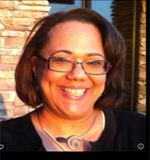 Sherry L. Mills, MD, MPH, Director of the Office of Extramural Programs
Dr. Mills earned a BS in human biology from Brown University and MD from the University of Cincinnati, College of Medicine. She completed a Preventive Medicine Residency and a Master's degree in Public Health in epidemiology at Johns Hopkins University. She then completed post graduate training and began her career as a medical epidemiologist at the CDC. In 1991, Dr. Mills joined the National Cancer Institute and held several extramural program leadership roles. In 2000, Dr. Mills left federal service and joined Abt Associates consulting firm as the Managing Vice President for Public Health Applications and Research. In 2005, Dr. Mills rejoined the NIH in the Office of Extramural Research (OER), and in 2009 she was named Director, Office of Extramural Programs. She has been recognized with many awards both within government and the private sector for her outstanding contributions to public health interventions, public health policy, mentorship and outreach.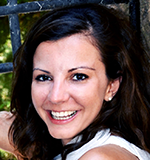 Silda Nikaj, PhD
Dr. Nikaj earned a B.S. in Mathematics and Economics from Grand Valley State University. She holds a Ph.D. in Economics from the University of Illinois at Chicago, specializing in Labor and Health economics. Her research focuses on government expenditures and taxation. Her work in public economics examines the impact of government policy on the fiscal outcomes of government entities. Her research in health economics investigates the role of public policy in curbing tobacco use, and examines correlates of obesity and alcohol use among youths. Her recent work has been published in high impact policy journals. She joins NIH from academia, where she was an Assistant Professor of Economics.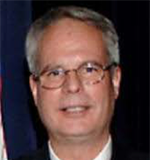 Walter Schaffer, PhD, Senior Advisor
Prior to returning to the DBRW on a part-time basis, Wally retired from the NIH in 2015 after serving in multiple roles including: Senior Scientific Advisor, Acting Director of the Office of Extramural Programs, NIH Research Training Officer, and Deputy Director of the Division of Program Analysis in the Alcohol Drug Abuse and Mental Health Administration. His career also included a period as a Scientific Review Officer and as a Senior Staff Fellow for the National Institute of Alcohol Abuse and Alcoholism. He holds a PhD in Biochemistry from the University of Texas Health Science Center at San Antonio and a BS in Chemistry from the University of Washington. He has collaborated on multiple publications related to the biomedical workforce.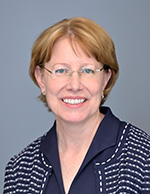 Jennifer Sutton, MS, Extramural Program Policy and Evaluation Officer
Since joining the NIH in 2000, Ms. Sutton has held positions at the National Cancer Institute, the National Center for Complementary and Integrative Health, and served as the Acting Director of the NIH Office of Evaluation. Earlier in her career, Ms. Sutton was a study director at the National Academy of Sciences, where she oversaw an NIH-sponsored study of the biomedical and behavioral research workforce. Prior positions also included the Association of American Medical Colleges, where she focused on research policy issues of interest to medical schools and their faculty. Ms. Sutton is the author of a number of papers on the research workforce, and her work has been recognized by several NIH Director's Awards. She is a graduate of Mount Holyoke College and Harvard University, where she received a master's degree in health policy from the School of Public Health and studied science policy at the Kennedy School of Government.